TERRA KROME Perfect Kit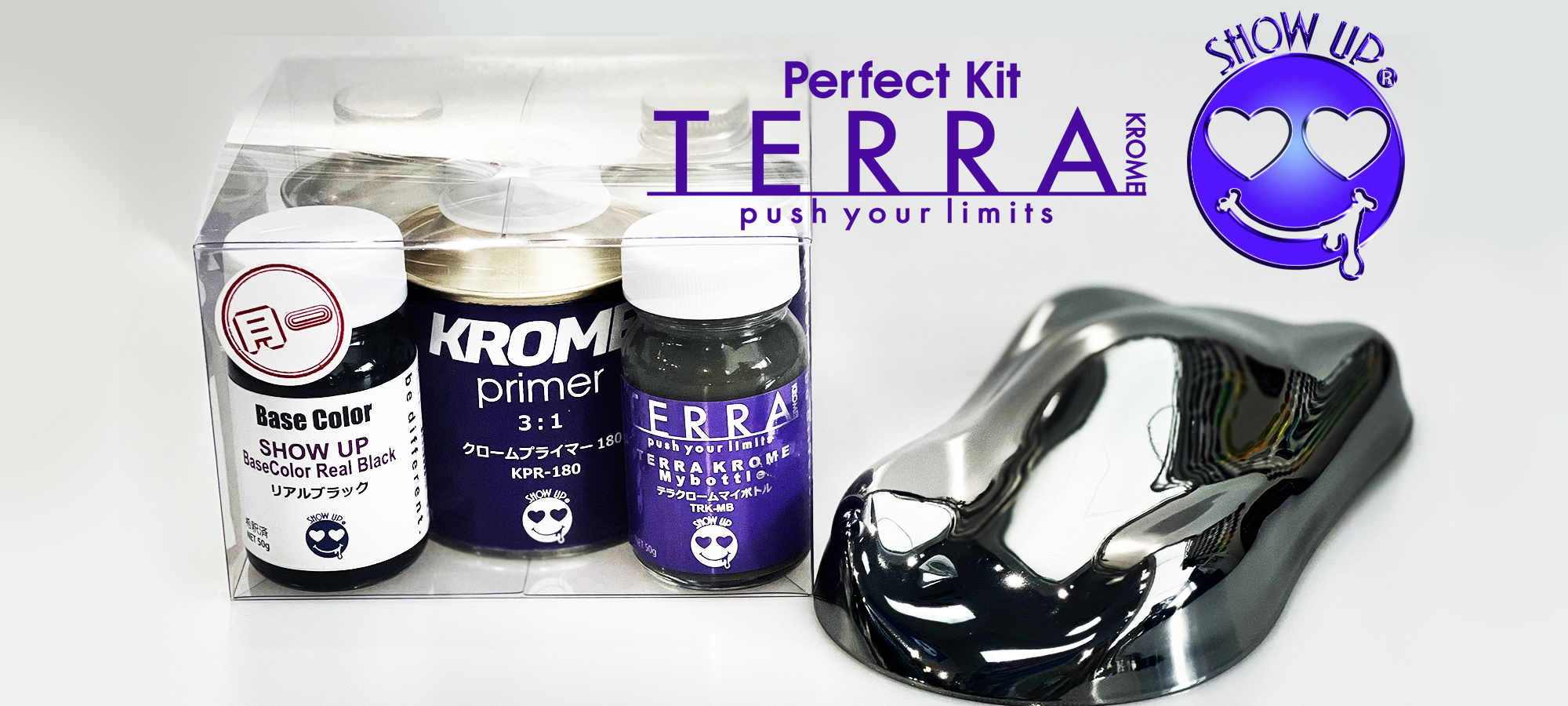 TERRA KROME Perfect Kit Instruction
"I painted Terra Krome over the base color black, or the clear, but it did not turn out to be the plating
color", or"After painting the clear, it became cloudy"…

We have developed an innovative KROME primer that solves such problems all at once!
50g of diluted base color black, 50g of TERRA KROME main agent my bottle,
and 180g of KROME primer will be delivered as a kit!

The application method and drying time are the same as before, but
1. Apply the diluted base color black
2. Apply the KROME exclusive primer glossily, dry & wait until completely harden and cured.
3. Apply a thin coat of TERRA KROME
4. Finally, the KROME exclusive primer as clear to finish.

*Use this primer for KROME as a top coat!
It is an indispensable kit for TERRA KROME paint! Please try it for yourself!
* Please carefully read the instruction and watch the instruction video before applying.